HOW TO MAKE YOUR T-SHIRT BLANKET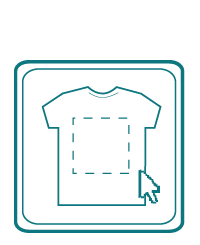 1. Order your t-shirt blanket! Choose your blanket size and fleece colour.
2. Receive our postage kit. Follow instructions, label and enclose t-shirts.
3. We return your memory blanket made from your beloved t-shirts!
Hand-Made in Britain
Too Many T-Shirts create handmade "memory blankets". Here in the UK. We offer a competitive alternative to traditional quilting. Create a lifelong product by capturing the memories of your t-shirts.
Fully Customisable
You choose your size, your colour backing, where the t-shirts go, and which parts to include. We give you our postage kit. Just follow the instructions, label, and enclose your t-shirts. Send to us then we'll do the rest!
Watch how to make yours...
Here it is! The most affordable t-shirt blanket on the internet.
Our postage kit is included, making it simple and fully customisable.
Large 30 x 30 cm panels to capture your memories in. Choose from a range of sizes and colours!
Testimonials
"Boom .. what amazing quick service .. posted my tops last Monday night and received back the following Monday ! "Really impressed and now have all my special T-shirt's together, from my 1st 10k to recent GNR 💪🏻🏃🏻‍♂️"
– Matt
"Amazing service, quick, easy, reliable and friendly. The blanket is fantastic, we've had loads of brilliant comments. Can't recommend highly enough, will definitely be using again....... Just need a few more tshirts!!!! Thankyou!"
– Pauline
"Thank you sooooo much for my lovely blanket. Such happy memories to snuggle under for the winter. Great service and very helpful every step of the way. X"
– Sue
"Brilliant - so many memories captured! Trouble is I have two other sofas that could do with them too!! 😂 love the snuggly fleece backing!! Would definitely recommend "
– Kath
"Truly amazing! Was really nervous sending such precious T-shirt's, but could track them throughout their journey. Super fast service, excellent communication. What's not to love. Thanks so much!!"
– Claire
"Received my T-shirt blanket today, it's amazing and my son will have the memories of his trip with him forever. Turnaround time was amazing and it was delivered back safe and sound today to my front door, thanks for the great communication also 👍 highly recommend 😀"
– Rosemary